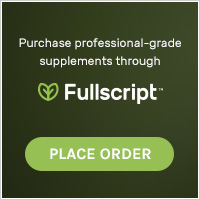 Fullscript gives you access to professional quality supplements at a 10% discount and free shipping with any order over $50.
I can create personal recommendations for you. The site is completely secure and HIPAA compliant. In my office I do carry supplements from specialty suppliers not included in Fullscript, and I can always ship these on request.
THE MOST ADVANCED PORTABLE INFRARED SAUNA IN THE WORLD
I found this Infrared Sauna at the American Council of Integrative Medicine conference on Brain
Regeneration in Orlando. It was recommended by Dietrich Klinghardt.
I bought one and have been using it every day. In 20 to 30 minutes I work up a serious sweat – moving
toxins out of my body. I have seen measurable reductions in whole body toxic burden using this sauna.
This technology includes both far and near infrared which penetrate deeply into the body.
The temperature and time are variable and well controlled so you can match your specific needs.
The Far Infrared Sauna is a key resource for managing toxic exposures. I recommend the Far Infrared
Sauna for reducing mycotoxins from mold exposure in particular.
GET 10% OFF BY USING THE CODE DRMANLOVE AT CHECKOUT
Find out more at Therasage.com
​
I highly recommend this machine.  Use it  with
my burst training protocol
and you can get the equivalent of running 30 minutes a day in a total of 12 minutes a week!
It has been used with geriatrics and NFL players and anyone in between. It is remarkably easy on joints but will give you a full high intensity workout (HIIT).
You can do it in your home or next to your desk. You can
SAVE 10%
by using the code drmanlove at checkout. Check out the
website:
THE WOBBLE BOARD FOR ANKLE REHABILITATION AT HOME
The Wobble board is by far the best, simplest, and cheapest way to strengthen your ankles.  If you have ever sprained your ankle, getting a skilled adjustment and than using this simple tool will help you avoid future injuries. Just stand on the wobble board. I recommend starting in a doorway so you have stability. Rotate with the edge on the floor. Go both directions. Use it for a few minutes every other day. As you get stronger you can roll around keeping the rim about an inch off the floor. This version is available from Amazon.  A heavy duty version is available here.  I routinely perform assessment of joint, muscle and tendon function on every joint.